"and the day came when the risk to remain tight in the bud was more painful than the risk it took to blossom…."
~Anais Nin
---
Greetings! Welcome to my page! I am an author, educator, and traveler with a strong belief that exposure can change a person's life at any stage. I have spent the last few years curating a space that intersects my passion for writing, teaching, and traveling. In 2015, I wrote Diary of a Traveling Black Women: A Guide to International Travel to encourage my fellow Black women to travel internationally. Since then, I have developed a growing network of over 18,000 Traveling Black Women that provides Black women with a platform to ask questions and offer advice on travel. Visit my Traveling Black Women website to keep up with our journey! 
     In addition to curating this amazing travel network, you can also find be advocating for economically disadvantaged, Black students who have been unjustly thrust into Special Education without recognition or value of their individual skills sets. I literally wrote a dissertation on it! Currently I am working on developing and re-introducing The PrOOF Project, Inc. –a nonprofit organization dedicated to offering children the support, guidance, and exposure needed to reach their full potential. 
View my professional journey here.
---
Diary of a Traveling Black Woman: A Guide to International Travel
---
Live Passionately.
There isn't a thing that can't be done.
---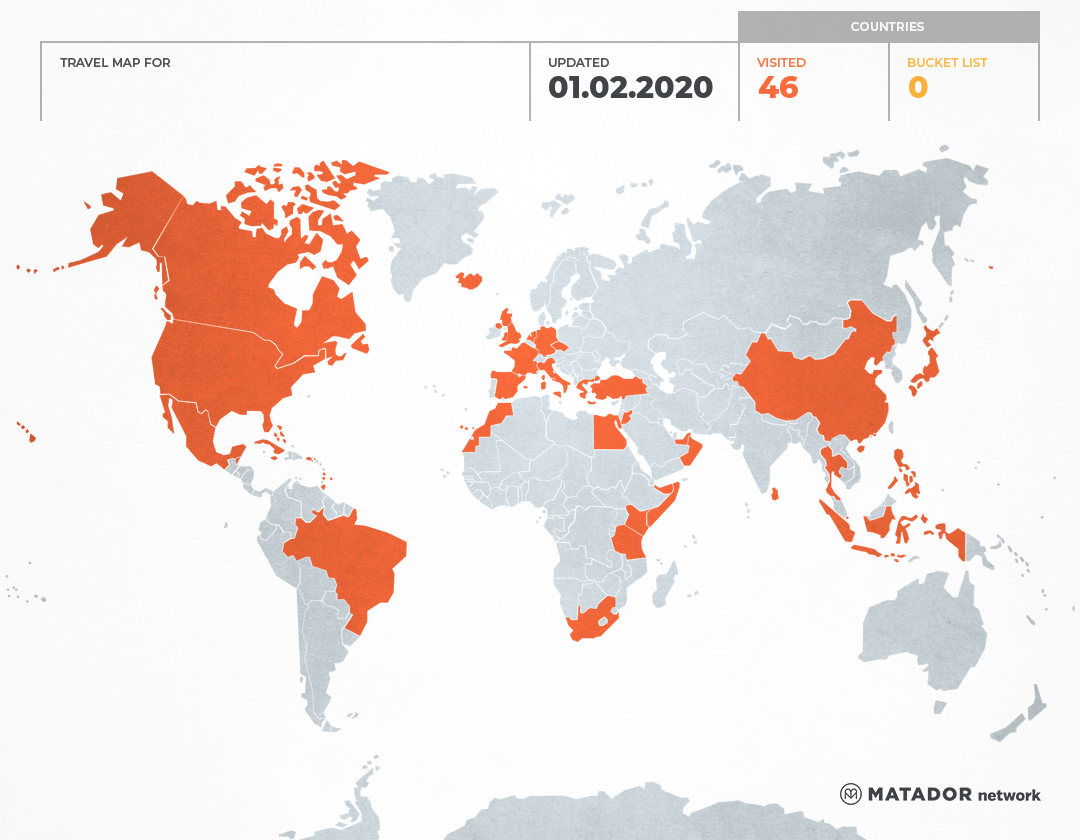 Nadine has been to: United Arab Emirates, Barbados, Brazil, Bahamas, Belize, Canada, People's Republic of China, Cuba, Czech Republic, Germany, Egypt, Spain, France, United Kingdom, Greece, Hong Kong, Indonesia, Iceland, Italy, Jamaica, Jordan, Japan, Kenya, Saint Lucia, Sri Lanka, Morocco, Mexico, Netherlands, Oman, Philippines, Puerto Rico, Singapore, Somalia, Sint Maarten, Thailand, Turkey, Trinidad and Tobago, Tanzania, United States, Vatican, Saint Vincent and the Grenadines, U.S. Virgin Islands, South Africa.
Get your own travel map from Matador Network.